Fun and Interactive Art and Craft Class in FB Live by
During MCO, kids are not going to school. They can get real bored and parents often struggle to keep them entertained. Here is a f
un and interactive 60 minutes Art and Crafts Class by MuzArt. And it is FREE!
In this Facebook Live session, kids get to learn about their teeth and oral care tips while having fun!
Why is it important to take care of our teeth?
What kind of food causes tooth decay?
Proper brushing techniques
A4 Drawing Paper
Clay or Empty Candy Wrapper
Scissors
Glue
Oil Pastel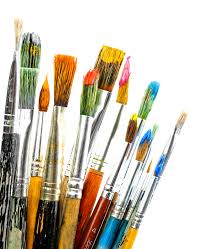 If parents find this activity is interesting for their kid, MuzArt is having offer to subscribe the Experience Class at promotion rate RM50. You will receive a box of crayon and materials for Experience Class, delivered to your doorstep.
For your information, the Experience Class will last 1 hour and 30 minutes. During the class, teacher will pay attention to individual child learning progress. After the session, parents will received a report about their child's progress and analysis. Don't miss the golden opportunity to explore your child's art talent! 
Johor Bahru | Dental Clinic
This activity is brought to you by collaboration between MuzArt and The Smile Dental Lounge.