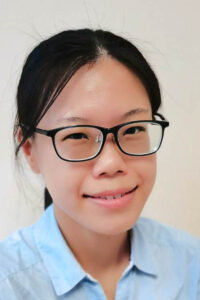 Dr. Leow Bee Tao
DDS (UKM)
Dr. Leow Bee Tao obtained her Doctor of Dental Surgery from National University of Malaysia (UKM) in 2015.
After graduation, she worked in Paediatric dental specialist department in Johor Bahru for 4 years. She believes a child's first dental visit is pivotal point in their development and affects his or her impression about dentist for lifetime. Being a kids-friendly dentist, she is always patient and engaging while approaching little ones in dental chair. Dr. Leow is an amazing dentist loved by all her patients of all ages, for her cheerful and humble personality.
She is a passionate dentist providing various dental services, especially aesthetic dentistry. Being a person with a keen eye for details in facial and dental aesthetics, she completed her orthodontics training and offers braces treatment including self-ligating braces and Myobraces to create beautiful smile for patients with malocclusion.
Driven by her passion for dentistry, Dr. Leow enjoys attending courses to improve her skills and knowledge in various specialties in dentistry. She believes in providing safe, quality dental services to her patients. Thus, she takes every opportunity to equip herself with the latest dental updates to give the best evidence based dental treatments to her patients.
Outside of work, she enjoys travelling and spending quality time with her family.